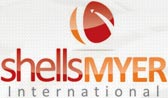 Quality, Hard work, Dedication & Honesty describes us and our attitude to business and work culture. These have empowered us to become one of the reliable exporters of Indian Spices and Vegetables in the world. The Company started like every other exporter in the world with just a mere break bulk shipment. Now shellsMYER International has grown to ship several containers to many countries


Sheer hard work on maintaining quality and understanding our buyer requirements have been the basis of our growth and creation of goodwill amongst our buyers across the globe. We source all the products such as Drum Stick, Bitter Gourds, Beet Roots and Cloves, directly from farmers, thus maintain quality and freshness. Having supplier bases around the country we are able to provide the best of Indian spices. We have built trust not only with our International buyers but also from the under privileged farmers. This ensures that we deliver our products in very excellent quality.

Our expertise embraces the following activities:


We ensure premium quality merchandise.
We guarantee the most competitive prices.
We assure prompt delivery.
We ensure superior quality packaging of all our products (this ensures longer shelf life).

Since its inception, the endeavours of the company have been focused on providing the finest quality spices and vegetables worldwide at highly competitive prices and strict adherence to delivery schedule. Our key goal is to make our customers satisfied ensuring a secure & a long term business relationship - our customers aren't merely a business entity, we always work together with TRUST and Mutual understanding.